Precision Aerospace Turned / Machined Components, CNC Machined Aerospace Components, CNC Turned Aerospace Components, Precision Aerospace Parts Dealer & Exporter
Manufacturer & Supplier of Precision Machining Aerospace Components in India
Multinox Inc is the most trusted manufacturers and suppliers of Aerospace Components throughout the global market. Our products are tested regularly on a different quality and safety parameters before its dispatch. We offer custom hinges, bushings, manifolds, clamps, or any other customized manufactured parts, aerospace equipment and aircraft parts which made using highest quality metals in order to function properly. We manufacture and export a high-quality range of Aerospace Components to our customers worldwide and abide by the norms and requirements of the esteemed industries worldwide.
The Aerospace Components is manufactured with precision at our centers by utilizing latest methodologies and technologies in its process. The products belonging to our catalog of Aerospace Components exhibit exceptional properties like moisture resistant and high tensile strength. CNC Machined Aerospace Components finds its wide range of application in the making of commercial helicopters. Whereas CNC Turned Aerospace Components is widely used in the aircraft industries worldwide. The unsurpassed quality of our products keeps it high in demand throughout the year.
We design and supply Precision Aerospace Parts using a fine grade of raw material and a sharp-edge technology. We supply our Precision Aerospace Turned Components at highly economical and competitive prices throughout the national and international market. Today, our Precision Aerospace Components travel far off places, in every corner of the world as they meet the expectations of our numerous customers worldwide. For further high standards of customer satisfaction, we regularly work with our peers and regional and international experts to ensure continuous improvement of our products belonging to the Aerospace Components catalog.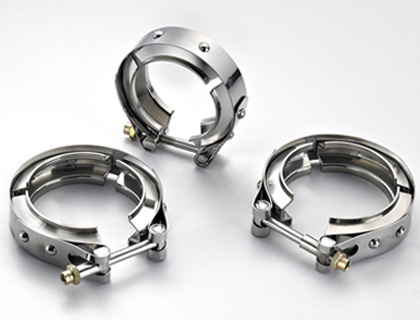 Get in touch us for the outstanding Aerospace CNC Machining product and services, we are here to help you.
Types of Aerospace Components :
Precision Machined Parts
Rotor head assemblies
Gearbox components
Engine Components
Pins
Contacts
Bushings
Indicator and display components
Lubrication and scavenge pump components
Transducer components
Aerospace Components
Precision Aerospace Components
CNC Machined Aerospace Components
CNC Turned Aerospace Components
Precision Aerospace Parts
Precision Aerospace Turned Components
Precision Aerospace Components
Components
Types of materials machined of Aerospace Components :
Titanium
Stainless steel
Specialty alloys
Brass, bronze, copper
High-Temperature steels
PEEK
Plastic
The applications of Aerospace Components :
Different Aircraft applications
Complete transmissions
Gearbox Components
Rotor head Assemblies
Engine Components
Ceramic Tubes & Rods
Precision Machined Parts
Latest Aerospace Components prices list:
We Multinox Inc offer best in class Aerospace Components at reasonable prices. Request the Latest Aerospace Components price list in India using the contact form here.
Aerospace Components Manufacturer & Supplier

Aerospace Components manufacturer in Mumbai
Aerospace Components manufacturer in Surat
Aerospace Components supplier in Ludhiana
Aerospace Components supplier in Delhi
Aerospace Components manufacturer in India
Aerospace Components supplier in Hyderabad
Aerospace Components supplier in Bangalore
Aerospace Components supplier in Gujarat
Aerospace Components supplier in Chennai
Aerospace Components supplier in Kolkata
Aerospace Components supplier in Punjab
Aerospace Components supplier in Ahmedabad
Aerospace Components Supplier
Precision Aerospace Components Manufacturer